NC旋盤で限界に挑戦!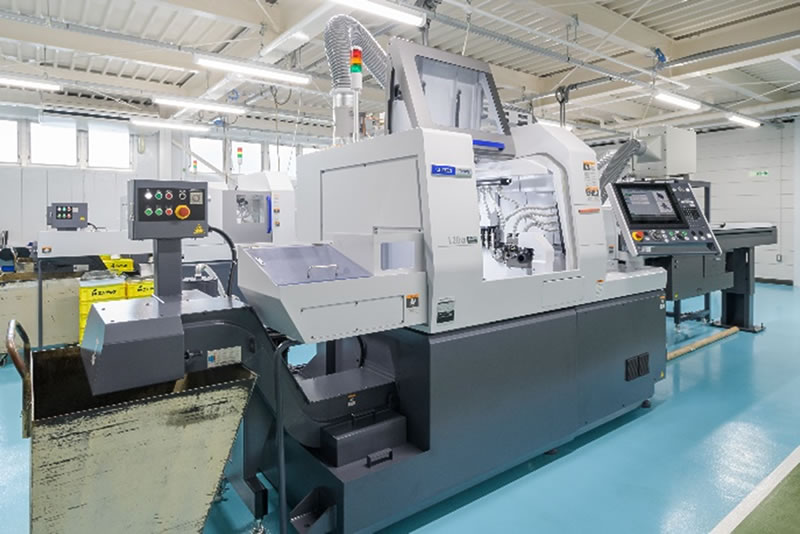 High-Precision Machining
NC lathe is customized to achieve high accuracy.
For diameters of Φ20.0 or less, it is possible to achieve a dimensional tolerance of ±2㎛ for inner and outer diameters with SUS303, SUS304, etc.
In lathe turning, a front-to-rear grip changeover accuracy of 10㎛ is common, but we can achieve a coaxially of 4㎛ or less.
This eliminates the need for polishing for accuracy in the subsequent process.
These technologies are widely used in advanced industrial equipment (medical devices, satellites, etc.) mainly in Germany.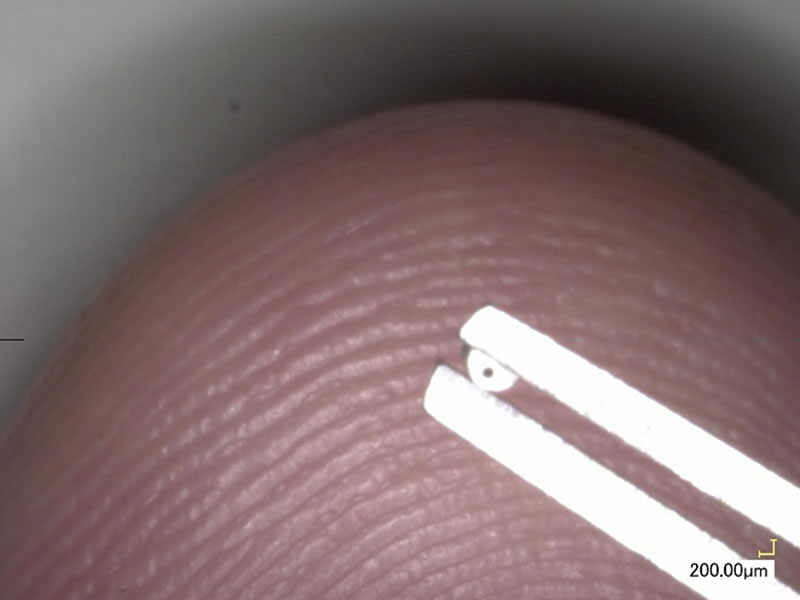 Microfabrication
Microfabrication is possible with material diameters from 1.0Φ .
The sample is SUS303 with an outer diameter of Φ0.8 x L1.0 halved and a hole of Φ0.16 through it.
These operations complete only with an NC lathe.
We also manufacture a wide variety of other components, which are mainly used in medical devices that enter the body.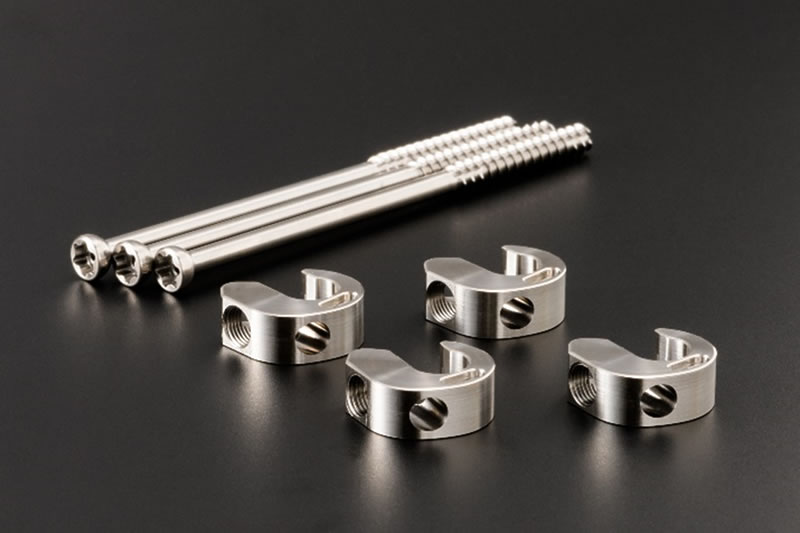 Development of prototypes for medical devices
We produce screws and hooks used in orthopedic surgery, mainly made of Ti-6Al-4V.
The sample is a 4 mm thread size with a Φ1.7 x L70.0 hollow through-hole machining to allow guide pins to be inserted.
This process used to be laborious, but with the latest equipment, it can be done in half the time.
*(JIS:ISO)SUS303:X10CrNiS18-9, SUS304:X5CrNi18-10
*(JIS:ASTM)Ti-6Al-4V:ASTM F136